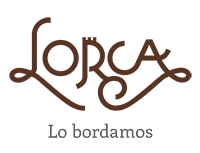 To the Castle of Lorca through Santa María Quarter
From the Spanish Square, between the Town Hall Building and the main façade of San Patricio Church, the ascent to the Castle starts. From Santa María Church we will enjoy an excellent view of the city. After crossing the Arch, we have to walk along the road in the south side of the fortress to get to Paraje de los Pilones where the car parking is as well as the access to the Fortress of the Sun. From this place, the hiking route Cejo de los Enamorados also starts.
The return can either be done along the same way or alon the Sendero de la Ramblilla de San Lázaro which would lead us to Nogalte Street, by the Blue Brotherhood Embroidery Museum connecting with both the "Monumental Lorca" Route and with the "Cross Road to the Calvary viewpoint" route.