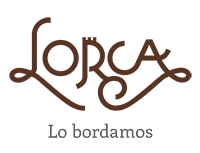 Vía Crucis hasta el Mirador del Castillo
This circular route starts at Nogalte Street, in San Francisco Church, First Station fo the Cross Road and Religious House of the Blue Brotherhood. This itinerary will lead us to the Blue Brotherhood and Purple Brotherhood Embroidery Museums.
Short after this latter museum, we have to turn right to go up the hill along Segunda Caída Street and to reach the Gardens and hermitages of the Calvary. This spot offers amazing views on the city, its old quarter and the Castle of Lorca.
We can do the way back along Bajada del Calvario Street to Placica Nueva and Bordadora Ángela Morales Street, arriving very close to the starting point in Nogalte Street.