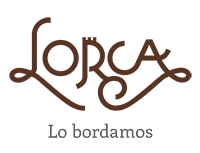 To la Virgen de las Huertas Sanctuary along Las Alamedas
From Lope Gisbert Street, at San Mateo Church we have to turn to Presbítero Emilio García Navarro Streeto to cross Juan Carlos I Avenue, main commercial axis of the chity. Two high columns mark the entrance to Las Alamedas, where we can enjoy a quite walk along its gardens.
After crossing La Torta Bridge, we will get to the Partidor de los Tres Puentes, essential element for the watering in Lorca. We will also be very close to the Trade Fair venue of the city. The way by Marchena Rambla will lead us to the door of Nuestra Señora Virgen de las Huertas Sanctuary, Patron Saint of Lorca. From its main façade, the Vereda de Los Reales Road starts which, among traditional orchards, comes back along Tiata Rambla to the city centre along Las Alamedas.