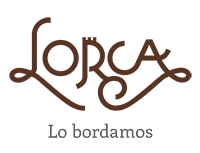 To the Barrio de San Cristóbal for the Puente de La Alberca
This route will Stara at the Visitor Centre from where we can cross the Guadalentín River along La Alberca Bridge (1879). This solid stone bridge is one of the historical roads of entrance to the city and it connects with one of its most traditional quarter; besides, it offers a nice view to the north side of the Castle of Lorca, to the landscapes actions carried out in the riverbed of the Guadalentín River and to the Manterola Footbridge.
Once in the San Cristobal Quarter we pass by La Estrella Square and by La Hortalliza Square to visit the Crimson Brotherhood Embroidery Museum and San Cristobal Church.