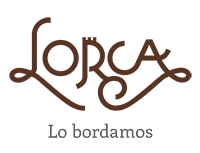 Monumental Lorca
This circular route starts at the Visitor Centre where we can be provided with information about the city. There, you will also find all the key information you need to discover the city and its history by visiting its exhibition.
Santo Domingo Street hosts numerous buildings such as the Archaeological Museum or the Monumental Site of Santo Domingo where the White Brotherhood Embroidery Museum is.
Walking along Lope Gisbert Street, we will get to Palacio de Guevara, symbol of the baroque style in Lorca; we can also access to the Handcraft Centre or enjoy the cultural program at the Guerra Theatre. From Calderón Square, the route follows to the Blue Brotherhood Embroidery Museum and to the Spanish Square where we can admire the Colegiata de San Patricio and the Town Hall building of Lorca.
Along Cava Street, and following the ancient layout of the Medieval Wall, we get to the San Antonio Door, very close to the starting point, the Visitor Centre.