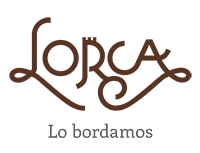 Share a Heritage full of stories
Share a Heritage full of stories
Discover Lorca from home through our campaign "Share a Heritage full of stories".
The tourist guides of Lorca Taller del Tiempo and the Tourist Office, from their homes and workspaces, will take you to the most important monuments of the city, cultural spaces and natural environments of the municipality of Lorca.
In addition, they will tell you curiosities, stories and evocative legends that have been set in some of the most emblematic buildings or places in the city.
This is a different way of telling our origins and history and getting to know our heritage that you cannot miss.
We invite you to follow us in our RRSS:
Tourist Office of Lorca
LORCA TALLER DEL TIEMPO
Telegram: Lorca Taller del Tiempo. Turismo. #castillodelorca