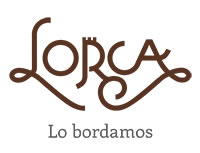 Guided Visits and more to get to know Lorca
Welcome, visitor, to the city of Lorca.
You have available different options to visit our city but we recommend you to start at the Visitor Centre and Tourism Office building, placed in the Ancient Convent of La Merced, Puerta de San Ginés Street.
From there, you can use your smartphone to visit the city by using any of the two available apps which offer you guided visit to the city of Lorca.
Either, you can also benefit the free guided visits organized, twice a month, by the Toursim Office of Lorca or enjoy our daily visit during the weekdays (but bank holildays) THE OLD TOWN
Besides, you can always contact with the Guides Association of Lorca, Guiarte, or either contact with the public company, Lorca Workshop of Time or with other Official guides.
In any case, we thank you your visit to this web page as well as to the city of Lorca and we wish you enjoy you visit.