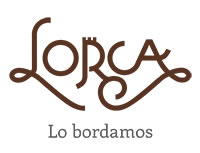 Tourist Wristband
The Tourist Wristband is the most economical and practical way of Getting to Know Lorca by visiting their main tourist centres and monuments.
It works as a bonus with a DISCOUNT OVER THE TOTAL PRICE of the entrance of the included centres. It also offers the advantage of getting interesting discounts and offers in commercial stablisments of the city joined to this promotion
It costs 8 € (children under 4 years old, free and between 5 and 12 5 €) and it can be purchased in the Tourist Office of Plaza de España and in the Visitor Centre of Lorca placed in the Antiguo Convento de la Merced.
More info: 968 47 90 03 / 968 44 19 14
Norms of use: Individual and non-transferable Pass
Valid for the access to 5 centres and during 48 hours:
• Visitor Centre.
• Paso Blanco Museum (MuBBla).
• Paso Azul Embroidery Museum.
• St. Patrick Church
• Fortress of the Sun / Castle of Lorca.
This wristband can be used always you wear it in perfect conditions or until the entrance to the 6 included centres and monuments has been done.